Welcome to Our Service Center
At Norm Reeves Lincoln, we're here to help drivers all across Cerritos, Long Beach, and Anaheim when it's time to get their vehicles back to working order and face the road. No matter the issue, whether it's a simple oil change, or your vehicle is in need of a complex transmission repair, our team of technicians can provide the right auto repair to help you and your vehicle!
Our State-of-the-Art Service Center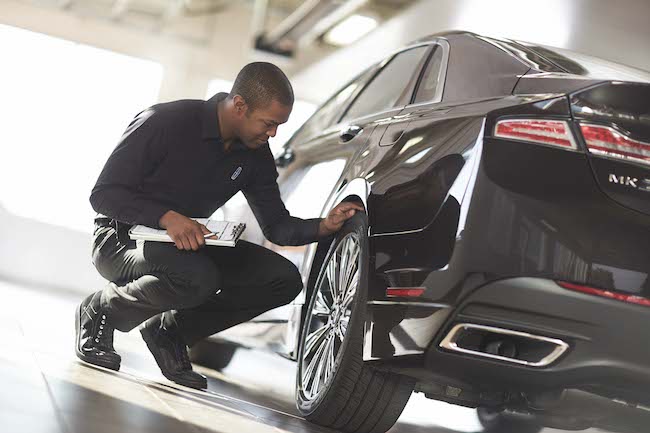 Our Service Center is stocked with the latest tools and technology that can help us provide your vehicle with the exact service it needs. We use diagnostic technology to detect any possible issue or damaged component, to make sure we're providing the right service. Our goal is to make sure your vehicle is in great shape when it leaves our service bay. After service with us, your vehicle will perform at its absolute best and most efficient.
Auto Repair Experts
Not every vehicle is the same, and not every automotive issue is the same. Our technicians are highly trained and certified, so you can rest easy knowing that your vehicle is getting the right care and auto repair from the best hands around. They'll carefully inspect a vehicle, and using specialized equipment can determine the type of service and maintenance that the vehicle needs. This equipment can help us detect any possible issue that could form into a major problem down the road, so we can have it taken care of and potentially avoid a major issue with your car.
Benefitting from Regularly Scheduled Service & Maintenance

Most drivers know that their vehicle needs an oil change regularly. However, there are also other important services like a tire rotation, an air filter replacement, and even a battery check to make sure  your vehicle and its components are in great shape and working properly. When you schedule automotive service on a regular basis, it can help us provide your vehicle with the necessary adjustments and replacements, so that it can continue to perform at its absolute best. Regularly scheduled service can also help us extend your vehicle's lifespan, which will allow you to get more miles and years out of it.
Schedule Your Next Service Appointment with Us!
As you read earlier, there are plenty of benefits that come with having your vehicle serviced regularly, that can help keep its performance smooth and efficient, and in great shape over the years. When it's time to schedule service, you can easily give us a call or schedule your service online! Just fill out the form with some basic information and your preferred means of contact, so we can confirm your appointment. We'll be sure to take great care of your car and have it out on the road in no time!
At Norm Reeves Lincoln, we're happy to help drivers in Cerritos, Long Beach, and Anaheim get more out of their vehicles by taking care of their auto repair and service needs. Schedule your service today!