Like most Southern California cities, Irvine, California, is blessed with a comfortable climate, diverse wildlife, and beautiful scenery. Still, having been repeatedly named one of the best places to live in the US by numerous magazines, you know there's got to be even more to this town than that.
To start, Irvine has long been one of the state's academic leaders. It's home to many famous colleges and universities, including Pepperdine University; the University of California, Irvine; and Concordia University.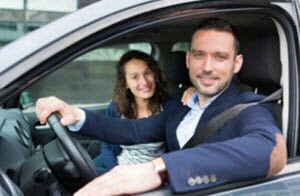 It also includes lush and varied geography. While the heart of Irvine is mainly flatlands, the northern and southern areas are bracketed by plateaus and canyons.
Irvine's flourishing land has given way to some of the best parks in all of Orange County. Among them-and trust us, it's a big lineup-are Heritage Park Irvine and the Orange County Great Park.
If you plan on touring these parks anytime soon, you'll need a comfortable and stylish car to get there. At Norm Reeves Lincoln, we have tons of new Lincoln models for sale near Irvine, California.
About Our Lincoln Dealership
One of the aspects we love most about Irvine is just how friendly and welcoming of a place it is. That openness is a huge part of the reason why the city repeatedly receives nationwide recognition.
In honoring the spirit of this great community, Norm Reeves Lincoln aims to create just as pleasant and accommodating of an environment for our customers. After all, the prospect of buying a vehicle as luxurious as a Lincoln is an exciting one. The entire process should be, too.
Your Needs Are Our Priority
Irvine's vibrant culture is a thrilling melting pot, representing many kinds of lifestyles and tastes. Plus, we like to think that our inventory is as well.
From powerful and spacious crossover vehicles to speedy, more fuel-efficient sedans, we have a car in our inventory to match your every need.
While we do feature plenty of new Lincoln models for sale near Irvine, California, our inventory includes many used and certified pre-owned cars in case you're looking for quality at a reduced price.
Every Step Is as Easy as Can Be
From choosing your car to financing it, every aspect of the car-buying process should be smooth and relaxed. We believe that at our dealership, it really is.
For instance, if you're looking to lease your Lincoln or just need some assistance getting approved for your loan, our finance team will take care of all the hard work for you. All you've got to do is provide some information, and they'll take care of the rest.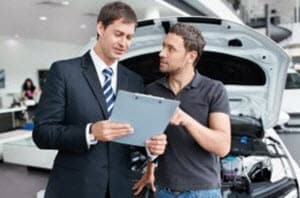 Even after your purchase is complete, our service team will be here waiting to care for your car. Routine maintenance is the key to keeping your Lincoln running at peak performance, and our technicians are qualified to handle a little bit of everything.
Start Shopping at Your Convenience
While you can come in to visit us at Norm Reeves Lincoln anytime, did you know you can also start from home? With our online inventory, you can see all the new Lincoln models we have for sale near Irvine, California, without ever leaving the house.
When the time comes to check out your favorite model in person, we'll be here waiting. Contact us today!