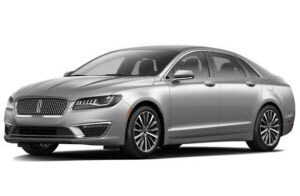 There are many factors to consider to determine what your next vehicle will be to get around the Cerritos, Long Beach, and Anaheim areas. If you've shown interest in the 2017 Lincoln MKZ Hybrid, you're headed in the right direction toward a plentiful mix of both luxury and efficiency. However, safety is also an important factor to be aware of when making your decision.
To give better insight into the safety of the Lincoln MKZ Hybrid, we'll take a closer look. In this article, we'll explain the active safety features, passive safety features, and some optional driver-assist technology. By reading this review, you'll know if the Lincoln MKZ Hybrid has enough systems in place to keep you and your passengers safe. 
2017 Lincoln MKZ Hybrid Active Safety Features
This luxury hybrid is outfitted with a 4-wheel Anti-Lock Braking System with Regenerative Braking. Regenerative Braking is a new system, found in hybrids, that recycles the energy used when braking to give the motor a charge. The anti-lock brakes also feature Traction Control, which provides brake pressure to slipping wheels. It also diverts torque to the wheels with the most grip on the road to keep you in control.
The Lincoln MKZ Hybrid features the MyKey® system. This system lets you program a key to give to your teen driver. This key will let you limit the maximum speed and audio levels. It'll also prevent the audio from playing until all passengers are safely buckled in. 
Passive Safety Features
When it comes to keeping you protected during an unforeseen collision, the Lincoln MKZ Hybrid features an advanced airbag system. This system will measure the severity of impact and adjust the inflation pressure of the airbags to provide the appropriate amount of protection. This system includes dual-stage front airbags, side curtain airbags, and front knee airbags.
The Lincoln MKZ Hybrid also features the SOS Post-Crash Alert System™. After a collision, this system will sound the horn and activate the emergency flashers to notify other drivers on the road. This system will also unlock all the doors. 
Optional Driver-Assist Technology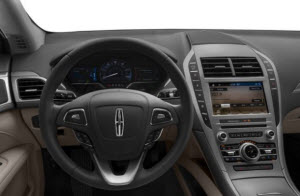 If you're looking for extra assistance and security with your driving, you could always include some driver-assist technology features with your Lincoln MKZ Hybrid. The Adaptive Cruise Control is helpful during highway driving by letting you set a speed and distance from the vehicle ahead. This distance will be maintained even if traffic ahead slows down. The Pre-Collision Assist with Pedestrian Detection is also a handy system to incorporate with your driving. It uses sensors to detect objects in your path, which will then alert you to begin braking. 
Learn More about the 2017 Lincoln MKZ Hybrid Safety Features
You learned a great deal about the Lincoln MKZ Hybrid safety features. You saw the systems in place that help avoid a collision and protect you if one occurs. We also showed you some of the optional driver-assist technology features.
Do you want to learn more about the 2017 Lincoln MKZ Hybrid and its safety features? Contact us at Norm Reeves Lincoln, the dealership that proudly serves drivers in the Cerritos, Long Beach, and Anaheim areas.