There's no doubt that Orange County is one of Southern California's classier regions. And Irvine, known as a hub for higher education and flourishing startup businesses, is one of its finest cities.
Being such a scenic town, several different blockbuster movies have filmed in Irvine, CA, including flicks like Iron Man and Transformers. After visiting some of the city's great hiking trails and parks, such as William R. Mason Regional Park, it's not hard to see why.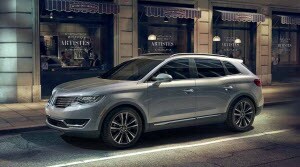 Irvine is also a great place for families. The Norm Reeves Lincoln team has stopped into town on many occasions to take the kids to spots like Boomers! and the Irvine Spectrum Carousel.
No matter what you're heading into town for, you're bound to go home happy, especially if you're driving away in a luxurious car. For example, we'd argue that the Lincoln MKX is one of the best fits for Irvine, CA.
Why Choose the Lincoln MKX for Irvine?
It's no secret that in this area of California, we tend to be a lot more eco-conscious. So, when choosing a car, we'd prefer something that doesn't guzzle gas (but still delivers in terms of horsepower and torque).
In this sense, the Lincoln MKX is a great choice for Irvine. Not only is it a rather fuel-efficient crossover, but it also generates just over 300 horsepower. Add these qualities to the sense of style and space you'll find inside, and you really can't go wrong.
Check Out Our Inventory of Lincoln Vehicles
The Lincoln MKX isn't the only vehicle we have in store for Irvine, CA. Within our selection, you'll find all the best Lincoln vehicles, including their many great sedans and SUVs.
You can check out all of these vehicles online today. Compare specs and features from the comfort of your own home. Then, when you feel that you're ready to learn more, just give us a call. We'll set up a time for you to come in and take the Lincoln MKX for a spin around Irvine.
Need Help Financing Your New MKX?
You may have already settled on the Lincoln MKX for your Irvine, CA, driving needs. But have you decided on how you intend to finance it?
Some may want to buy new and pay off their MKX over time. However, leasing is always an option. And for those who prefer short-term commitments and no-hassle trade-ins, it's probably the more fitting one.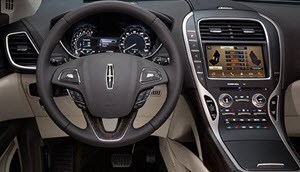 No matter what you think you'd like to do, come speak with our finance team. They'd be happy to walk you through every option, and in turn, every available solution.
Find Your Next Lincoln MKX Today
With so many great amenities and powertrain specs to offer, there's no doubt that the Lincoln MKX is a great fit for Irvine, CA. To see for yourself, you're going to have to come check it out in person at our dealership. Afterwards, you should have no doubt what this crossover is capable of.
Visit Norm Reeves Lincoln today to learn more!