There is no reason that someone to fight with LA traffic on the Santa Ana Freeway to get all the way from Cypress, CA to Los Angeles for a great Lincoln dealership. That is because the best Lincoln dealership, Norm Reeves Lincoln, is already right nearby. Why should someone use us as your local
Cypress Lincoln dealer
? Here are a few reasons:
Customer service
At Norm Reeves Lincoln, the customer comes first; they do whatever it takes to make working with their dealership the ultimate shopping experience. For instance, if someone cannot visit Norm Reeves Lincoln, they provide an option for the customer to have a representative contact them directly. They also offer recurring deals and specials that make their already amazing vehicle prices even better. These benefits, along with the five-star treatment that they give every person that walks through their doors makes for the ultimate car shopping experience.
Open 12 hours per day (9am to 9pm), seven days per week, the Norm Reeves Lincoln team makes sure that they are available when their customers need them.
Vehicle selection
Norm ReevesLincoln doesn't just offer one or two Lincolns. They have all of them - the MKS, MKZ, Navigator, MKT and MKX are all there. In addition, a Norm ReevesLincoln customer can choose to build their brand
new Lincoln
from the ground up, so there can be no question that they are getting exactly what they want.
For those who would like to explore all of their vehicle options, Norm ReevesLincoln takes things a step further. They provide a comprehensive array of
certified pre-owned
(quality guaranteed by the Ford Motor Company) Lincoln and Ford vehicles, and over 100
pre-owned vehicles
of all other makes.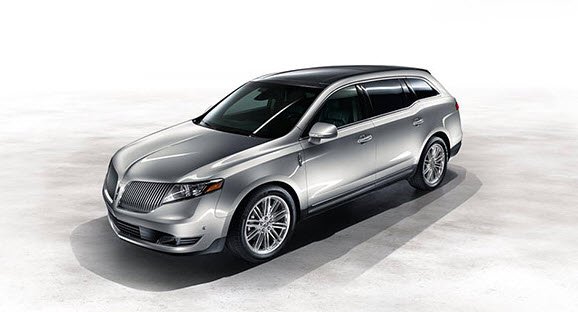 Additional services
The Norm Reeves Lincoln team doesn't just sell Lincoln vehicles. They offer every vehicle service that someone could possibly need. Their service and parts center staffs certified technicians who specialize in Ford and Lincoln vehicles; all of the parts that they use come directly from the Lincoln factory, so there are no worries about a customer's car being "repaired" with makeshift parts. They also have a Lincoln gift shop where they offer a bevy of items such as attire, air fresheners, key chains and other vehicle accessories that will add the perfect touch to a vehicle.
If there is a service that you would like provided, just ask a Norm Reeves Lincoln representative, and they will do everything in their power to oblige you.
Location, location, location!
The fact that Norm Reeves Lincoln is always within arm's reach of Cypress, CA residents cannot be stressed enough. In fact, it is only a couple of miles northwest of Lexington Jr. High School; this means that it is just a few minutes from any location in Cypress.
Let Norm Reeves Lincoln help you find the perfect Lincoln vehicle for you!
Contact a member of the
Norm Reeves Lincoln sales team
or stop by today so they can get you into your next Lincoln.
Directions to Norm Reeves Lincoln:
The Norm Reeves Lincoln dealership can be reached from the heart if Cypress, CA in five easy steps:
Starting from the corner of Ball Rd and Walker St in Cypress, CA:
1. Head south on Walker St (0.5 miles)
2. Turn right onto West Cerritos Ave (2.5 miles)
3. Turn left onto I-605 N (3.4 miles)
4. Take the South Street exit on the right; turn right onto South Street (0.5 miles)
5. Turn right onto Studebaker Rd (0.1 miles)
6. Norm Reeves Lincoln will be on the right.