Downtown Santa Ana is a vibrant shopping, entertainment, business, and cultural destination for those all over Orange County. Considered a hipster's paradise, it's known for having the best local restaurants, craft beers, and cocktails. Plus, as a culturally diverse area, it has one of the most unique and creative art scenes in the county.
Overall, Downtown Santa Ana is a great place to go for both visitors and locals. And if you want to learn more, here's all you need to know about Downtown Santa Ana and what it has to offer.
Your Fresh and Local Food Destination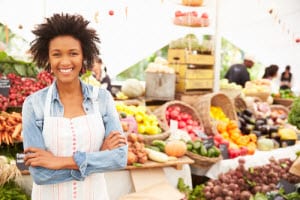 Over the years, Downtown Santa Ana has become the top destination for fresh, local ingredients thanks to the Downtown Santa Ana Farmers' Market. From produce to goods, this DTSA-certified market only sources from high-quality vendors.
And if you're looking to learn how you can incorporate these fresh ingredients into your diet, check out one of the market's food demos for a lesson on how to make some tasty dishes from local chefs in the area.
The Downtown Santa Ana Farmers' Market is open every Sunday from 10 am to 2 pm at the corner parking lot at Bush and 3rd Street.
Where Creativity Booms
Everyone who's ever been to Downtown Santa Ana knows that it's the place to be if you're looking to immerse yourself in art and culture. And that's definitely clear during its First Saturday Artwalks.
On the first Saturday of every month, more than 3,500 people walk around Downtown Santa Ana visiting galleries and museums and checking out works by local vendors. This recurring event also features live performances from the area's up-and-coming musicians.
The First Saturday Artwalks take place on the first Saturday of every month from 6 to 10 pm.
A Foodie's Paradise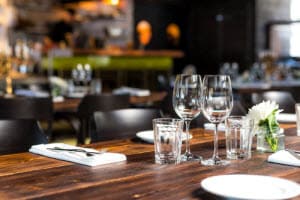 Foodies love Downtown Santa Ana for its variety of local restaurants. Essentially, there's an eatery that appeals to everyone's specific palates.
For example, if you're looking to enjoy a tasty and healthy meal in a cozy setting, head over to the Gypsy Den. Here you can indulge in a good cup of coffee, a salad, a sandwich, or a much-needed glass of wine from their wine bar. They cater to all dietary preferences. So if you're a vegetarian, a vegan, or a carnivore, there's something for you to enjoy.
Home of the Best Field Fresh Treats
And if you're in the mood for something a bit sweeter, Downtown Santa Ana is home to Jugos Acapulco. They have over 400 menu options, from fresh-squeezed juices to fruit salads to savory meals.
In addition, you'll find a number of authentic Mexican dishes to enjoy. Plus, like many of the restaurants in the area, Jugos Acapulco only uses 100% natural ingredients, and none of their menu options are made with preservatives.
Want to experience this hipster's paradise for yourself? Then take a trip there and check out these local businesses for a true taste of Downtown Santa Ana.