When local drivers ask our team at Norm Reeves Lincoln which vehicles seem tailor-made for this city, we always give them the same answer. With its amenities, powerful engine, and varied safety array, the Lincoln MKC makes a great fit for Los Angeles, CA.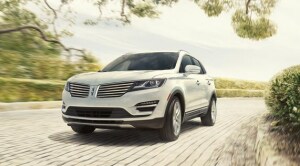 As a crossover, this vehicle has a healthy blend of sport capabilities and more casual comforts. For instance, say you were heading out to the La Brea Tar Pits, or to Griffith Park for a hike. The Lincoln MKC could easily hold any gear you might need.
Nevertheless, this crossover still has the amenities to load up the whole family for a trip to the Los Angeles County Museum of Art. No matter which outing seems more your speed, the Lincoln MKC can easily handle everything Los Angeles, CA, might throw at it.
We Have Plenty of Lincoln MKC Models in Stock for Los Angeles Drivers
One of the aims of our dealership is to offer a varied and fairly priced inventory for all drivers. That way, whether you're looking for a luxurious sedan or a more adventurous SUV, we'll have just what you need (and at the right price, too).
The Lincoln MKC is a highlight of our selection here in Los Angeles, CA. We're always impressed with what this vehicle has to offer, from its comprehensive SYNC® entertainment system to its versatile powertrain, capable of generating high amounts of power while helping you save on gas.
Want to check out the cars we currently have in stock, including our various Lincoln MKC models? Browse our inventory online today. That way you can find your next car from home.
Simple Lincoln MKC Financing in Los Angeles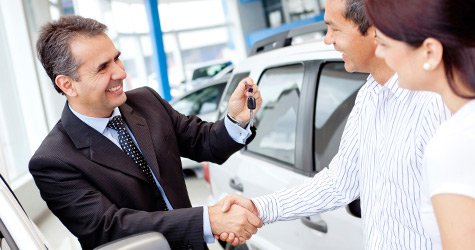 Have you ever financed a car before? If not, you may have a few questions about how it's done, and our financiers are more than happy to answer them for you.
The truth is, all you really need to do is provide our finance professionals with some basic information. Tell them about your current budget and credit history, and they'll take care of all the heavy lifting for you.
Apply online for financing today, and you'll be cruising around Los Angeles, CA, in a new Lincoln MKC in no time!
Stay Up to Date on All the Routine Maintenance
The Lincoln MKC was built to last. Still, you're going to need to show it the necessary maintenance and repair from time to time.
Little things like oil changes or alignments can greatly extend the life of your Lincoln MKC here in Los Angeles. To schedule your next service appointment, contact us online or over the phone today. We'll have your car taken care of as soon as possible.
Take a Lincoln MKC for a Spin Around Los Angeles CA
When we say that the Lincoln MKC is a great fit for Los Angeles, CA, we mean it. Why don't you see for yourself by scheduling a test drive today? Contact the Norm Reeves Lincoln team today and we'll make sure you take the MKC for a spin as soon as possible.