With its massive collegiate scene (centered around the University of California Irvine) and its many fantastic parks and shops, Irvine is one happening place. So, it's no wonder you might be looking for an equally happening car like the Lincoln Continental in the Irvine, CA, area.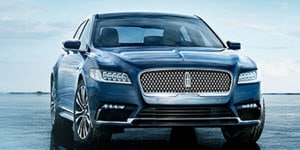 Whether you're raising a family or just enjoying life without little ones, Irvine seems to offer a little something for everyone. There's Boomers! for the kids, as well as the Irvine Spectrum carousel and Ferris wheel.
However, adults may enjoy the many shops and hiking trails around town. William R. Mason Regional Park seems to be the most popular park in the area. And with its many trails, it's not hard to see why.
Are you looking for your next ride around town? Then you'll want to check out Norm Reeves Lincoln. We have a huge inventory of vehicles, including plenty of Lincoln Continental models for the Irvine, CA, area.
We'll Help You Find the Right Lincoln Continental for Irvine CA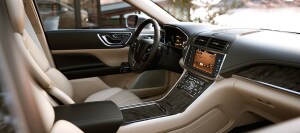 There's a lot of reasons why drivers might choose the Lincoln Continental for their Irvine, CA, driving needs. For one thing, these cars just seem to smack of style. As one of the Lincoln flagships, that iconic Continental design is unmistakable.
However, these cars are also deceptively powerful. With its standard powertrain, this sedan can generate over 300 MPH. So, if you find an open stretch of road around Irvine… Well, you can really rev that engine.
We could talk about this sedan until we're blue in the face. However, we think drivers just need to take the Lincoln Continental for a spin on those Irvine, CA, streets. Contact our team today to schedule a test drive.
Our Team is Here to Help
Our sales consultants are the folks that will help you get behind the wheel. However, they're not the only team members that you'll have on your side when shopping for a Lincoln Continental here in Irvine, CA.
For example, once you've settled on the perfect Continental model, you're going to need to secure an auto loan-a task that our finance team is more than happy to take care of for you. All you've got to do is provide them with some basic finance information and they'll take care of all the hard work.
Our service team is also here to care for your car. With routine maintenance and repair, you can keep your Lincoln Continental cruising those Irvine, CA, streets for years to come.
The next time your car needs any sort of work done, just contact our team either online or over the phone. We'll have it in and out of the shop in no time at all.
Find Your Next Lincoln Continental in Irvine CA
Are you an Irvine, CA, driver in search of a new Lincoln Continental? Then you'll want to check out the Norm Reeves Lincoln inventory online today. We're certain that we have just what you need in stock. Browse our selection online now to get started!