Cerritos Community Events 
Just like you, Norm Reeves Lincoln wants to see the Cerritos community prosper and succeed for years to come. With many attractions, events and festivities, the Cerritos gives back to its residents and provides us with plenty of ways to become immersed in the community. In order for us, as citizens, to give back, the first step is community engagement.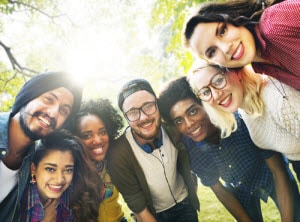 Since Norm Reeves Lincoln and all of our staff members are part of the Cerritos community, we are constantly trying to incite community involvement so we can continue to live in one of the best areas in California.
In order for a community to thrive, it needs engagement and support from the people living in it. That's why we are here to help you find ways that you can participate and support the Cerritos community.
Through our community page, you'll be introduced to a number of things that you can get involved in. The city of Cerritos is constantly holding city council, commissions and committee meetings to discuss the on-goings of our community and how it can be improved.
Whether it's creating an event of changing an aspect of the community, it's important to state your input. Stay up to date with when these meetings are through our community page so you can be inspired to attend and have your voice heard regarding an issue that is passionate to you.
Along with providing your input on community situations, residents of Cerritos can support their community by visiting the local shops in the area. Cerritos is full of wonderful local businesses that span from retail to restaurants.
By going to these local businesses and making use of their services, you are doing your part to better the Cerritos community and helping it to continue to be successful.
If you are looking for your next favorite restaurant or want to know where a new store is opening up, check up on the Norm Reeves Lincoln community page to stay on top of all the new local business openings.
When the residents of Cerritos take an interest in their community, it becomes easier to grow stronger. By continuously checking back to the Norm Reeves Lincoln Community Page, you can find out how you can get involved with a plethora of community activities and do your partto make the city of Cerritos better for all of the residents. 
February Community Events in Cerritos CA
Christopher Lloyd Goes Back to the Future
When: February 9, 2018
Where: Cerritos Center for the Performing Arts
Great Scott! Christopher Lloyd (Doc Brown from Back to the Future) revs up the excitement to 88 MPH in an electrifying show filled with anecdotes about the making of the box-office hit. Lloyd shares hilarious behind-the-scenes tales and his experience working with Michael J. Fox and Steven Spielberg.
L.A Cookie Con and Sweets Show
When: February 10, 2018
Where: Anaheim Convention Center
Meet thousands of Californians who share your brand's love for all things sweet, salty and savory in the world of baking and sweets. Our last 3 shows both sold out. So we're upgrading the space to Anaheim Convention Center. 2018's LA Cookie Con and Sweets Show is a can't-miss event!
When: February 11, 2018
Where: Dodge Stadium
See the jaw-dropping experience in person! This unique and amazing performance is nothing like you've seen before and will be a memory that will be hard to forget.
When: Every Saturday in February
Where: Los Angeles Public Library
Relax with a restorative yoga session with a certified instructor.
Local Spotlights